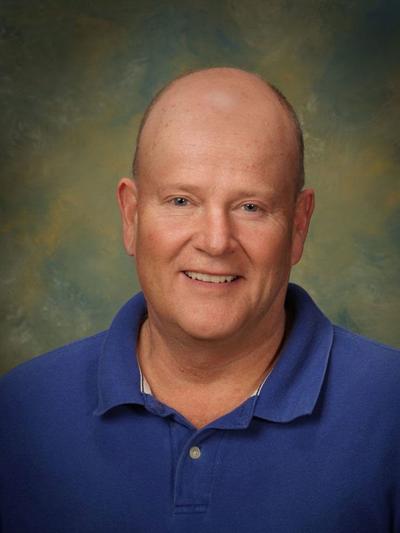 Another teacher said to me, "Mr. Talley, teaching would become so much easier for you if you'd just let your students do all their learning on their computers, like I do. I give 100 percent of my assignments, learning games and tests right there on their student laptops. They come into class, sit down and do everything on their laptops. Then the class ends, and they get up and leave. I don't have to deal with any personal problems or drama. It makes my job so much easier and less stressful!"
Indeed, I agree that this teacher is right. My job would become immediately easier and less stressful.
However, I am not always interested in doing what's easier and less stressful. What greatly interests me is doing the best I possibly can to build a very strong personal relationship with each and every student who ever comes my way every day. And I find that cannot be done electronically. Since my students are humans and not robots (not just yet, anyway), they are in dire need of personal and compassionate face-to-face human interaction — much as we all have been for eons. That fact did not change with the invention of computers, e-games and text-messaging.
I don't disparage computers. I use them often in today's modern and vastly changing world, as must the children. Computer knowledge and e-technology are a huge part of their future. I certainly recognize that fact. E-gadgetry devices are not bad in and of themselves. But as my mother was fond of saying, "Too much of a good thing is a bad thing."
I spend a great deal of my class time interacting directly with my students, face-to-face. I also let them directly interact with each other. (Yes, it's a noisy classroom, but it's the noise of social learning hard at work.)
Yes, I may have become a bit of a dinosaur in some circles by hanging on to such a method of teaching, but I do it for one primary reason: It's the best way I've ever found to build a strong personal relationship with my students, and building a strong personal relationship is the heart and soul of good teaching.
Computers may teach, but can they inspire us to persevere against adversity, to build ethical values, to compassionately care that the kid beside us is having a bad day?
Any education that neglects daily personal interaction and one-on-one, face-to-face inspiration is an incomplete one, at best.
I recently taught a student who would rather play on a computer than eat. Literally. I know because if he snuck on his computer at lunch he would get "possessed" (yes, we all know that look in the eyes of today's e-world-driven youth) and forget to eat.
The first time I prepared to take this young man's class on a science/nature hike, he pitched a royal fit and refused to go, wanting to stay in and play on his computer instead. So I let him. Yes, but there was method to my madness. I also had him shake my hand and solemnly promise to go on the next hike with us (yes, I was building "trust" in our relationship).
When it came time for the next hike, he pitched another fit (which I knew he would). But I held him to his promise (a big part of relationship building, both ways) and he came along anyway. I kept him right by my side and interacted with him constantly. Blubbering away to high heaven at first, his five senses soon became stimulated and invigorated in ways that no computer could touch. I had no trouble getting him to go on a hike with me ever again. In fact, from then on, I had quite some trouble with getting him to stop asking repeatedly when we were going on the next one!
Relationship building is the electricity of good teaching; and no e-machine can provide a screen monitor more inspirational toward learning than passionate and compassionate face-to-face personal interaction — an invaluable happening to which too many students in public education may currently be lacking, much to their detriment.
["source=heraldcourier"]